Discoloration Products
Advanced Skincare for Skin Discoloration
Skin discoloration is the result of excess melanin -- natural pigment that gives color to skin -- often caused by chronic UV exposure, pollution, hormonal fluctuations, past acne blemishes, and natural aging. SkinCeuticals skin discoloration products improve the appearance of discoloration by exfoliating dead skin cells to reveal brighter, more radiant skin and protecting the skin from environmental damage caused by free radicals and UV exposure.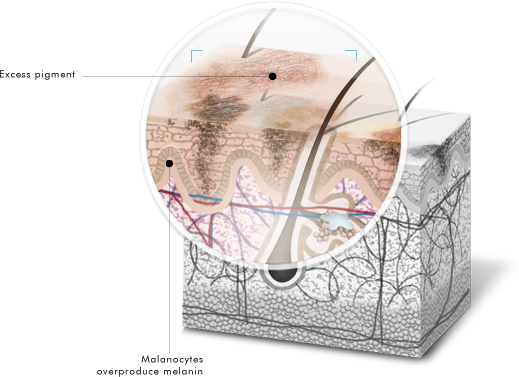 Holiday Discoloration Regimen

Best selling C E Ferulic® and Hyaluronic Acid( HA) Intensifier clinically proven to fight visible signs of aging now featured in a limited edition Injectable Prep System. Valued at $266.00

This oil-free serum simultaneously exfoliates skin and replenishes moisture for radiant, smooth, skin

A daily multi-action lightweight lotion that reduces the appearance of stubborn skin discoloration and improves skin tone

A patented daytime vitamin C serum that delivers advanced environmental protection and improves the appearance of fine lines and wrinkles, loss of firmness, and brightens skin's complexion. Now clinically proven to reduce combined oxidative damage from free radicals generated by UV, Ozone, and Diesel Exhaust by up to 41%. U.S. Patent No. 7,179,841.

A patented daytime vitamin c antioxidant face serum that delivers advanced environmental protection and diminishes the appearance of fine lines and discoloration.

Exfoliating toner helps refresh skin and smooth skin texture while removing excess residue.

A broad spectrum, oil free sunscreen for face and body that provides high UV protection while moisturizing skin in a weightless lotion.

Daily dark spot corrector targets visible skin discoloration for brighter, more even-looking skin

A nighttime skin-refining face moisturizer enhanced with a hydroxy acid blend for gentle exfoliation and hydration.