Dry Skin
Advanced Skincare for Dry Skin
SkinCeuticals offers advanced skincare designed to improve the appearance of dry skin. These targeted products restore lost moisture, strengthen skin's barrier to prevent moisture loss, and addresses the appearance of premature aging for overall improvement in the look and feel of dry skin.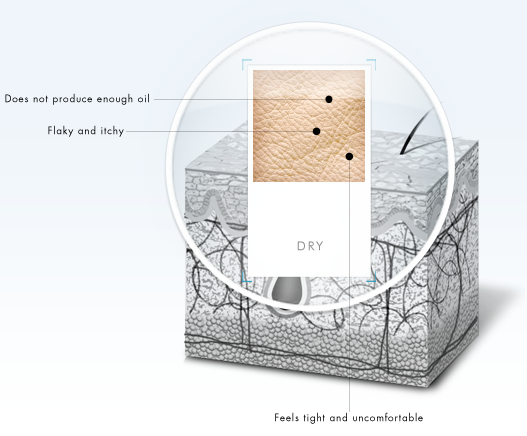 Mild cream cleanser removes impurities and excess oil, while soothing and calming dry or sensitive skin.

High-concentration anti-wrinkle cream formulated to improve the visible signs of aging caused by advanced glycation end-products (A.G.E.).

A daily multi-action lightweight lotion that reduces the appearance of stubborn skin discoloration and improves skin tone

A patented daytime vitamin C serum that delivers advanced environmental protection and improves the appearance of fine lines and wrinkles, loss of firmness, and brightens skin's complexion. Now clinically proven to reduce combined oxidative damage from free radicals generated by UV, Ozone, and Diesel Exhaust by up to 41%. U.S. Patent No. 7,179,841.

An anti-wrinkle eye cream to fight the appearance of crow's feet, dark circles, and puffiness.

An occlusive, hydrating balm for compromised or very dry skin.

A nighttime skin-refining face moisturizer enhanced with a hydroxy acid blend for gentle exfoliation and hydration.

Conditioning cleansing gel with glycolic acid helps smooth skin texture while gently foaming to refresh skin and remove impurities.

Intensely hydrating weekly gel mask to help in the replenishment of moisture levels.

Lightweight cream to combat the visible effects of collagen breakdown and moisture loss.

A rich, hydrating crème helps reduce puffiness and improves visible signs of aging around the eye area.

Exfoliating toner helps refresh skin and smooth skin texture while removing excess residue.